HYPNOSE & HYPNOSETHERAPIE
Wat is hypnose nu precies?
WAT IS HYPNOSE?
Hypnose is een hulpmiddel om je innerlijke kracht aan te spreken. Zo kan je al je doelen bereiken en de beste versie van jezelf worden. Het mooie aan hypnose en hypnotherapie is dat het onmiddellijk naar de kern van een probleem gaat, om het dan zo snel en doeltreffend mogelijk op te lossen. Dat komt omdat je onderbewuste al het werk voor je doet, en daarom is hypnose zo verschillend van andere therapieën. Wanneer je een probleem ervaart, zul je het bewust proberen op te lossen. Via hypnose spreken we je onderbewustzijn aan, zo hoef jij je op bewust niveau geen zorgen meer te maken. In de geneeskunde wordt hypnose ook steeds vaker gebruikt, bijvoorbeeld voor verdoving, pijnbestrijding en revalidatie. Maar ook andere kwesties kunnen aangepakt worden met behulp van hypnose; zoals angsten, verslavingen, leerstoornissen of vervelende gewoontes. Waar je ook mee zit, hypnose kan je helpen om een positieve en blijvende verandering teweeg te brengen.
je leven snel en blijvend kan veranderen

bijna 100 keer sneller werkt dan psycho- en gedragstherapie

in België vrijwel nergens uitgevoerd wordt

uit korte, krachtige sessies bestaat

een fijne en ontspannende ervaring is

iedere problematiek kan aangepakt worden
Het gerenommeerde magazine "Psychotherapy", Vol.7/1, na een diepgaand 3-jarig onderzoek, na aanvulling WLM®:
 
Percentage Herstel
Aantal Sessies
Totaal
Echte Hypnose       
95%
1

<

1 uur
Hypnotherapie
93%
6
6 weken
Gedragstherapie
72%
22
6 maanden
Psychotherapie
38%
600
11+ jaar
VERANDERING IN 1 SESSIE ?
Het aantal sessies varieert van persoon tot persoon. Uiteraard trachten we je te helpen binnen zo weinig mogelijk sessies, maar dat zal voor iedereen anders zijn aangezien elke behandeling individueel wordt aangepast. Vaak is na één sessie al een verandering op te merken in jezelf, en in de meeste gevallen is één sessie voldoende om je voorgoed van je probleem af te helpen.

Disclaimer: wij zijn geen artsen of psychiaters, wij verlenen geen medische hulp. Wij zijn hypnotiseurs, en helpen dagelijks mensen verder die graag verandering willen teweegbrengen. Onderzoek heeft aangetoond dat hypnose optimale resultaten behaald in combinatie met de juiste motivatie, medewerking en overtuiging.
GRATIS TELEFOONGESPREK MET EEN HYPNOTHERAPEUT
Ben jij klaar om de stap te zetten en een hypnosesessie te boeken, maar weet je niet goed welk programma je moet kiezen?
Ben je niet helemaal zeker van je doelen, of weet je niet juist binnen welk kader jouw probleem past?
Ik leef terug. Ik had emetofobie (angst van overgeven) en daarnaast spastische darmen door de stress. Ik kon t huis niet meer uit of ik kreeg een aanval. Door de hypnose ging voor mij een hele nieuwe wereld open. Op restaurant gaan zonder te moeten panikeren wat er zou kunnen gebeuren. Ergens naartoe gaan gewoon zomaar omdat het kan, zonder me zorgen te maken.

Ik ben blij dat ik dit gedaan heb en omdat ik het zo fascinerend vind ga ik zelf ook de opleiding zelfhypnose volgen.
Top!!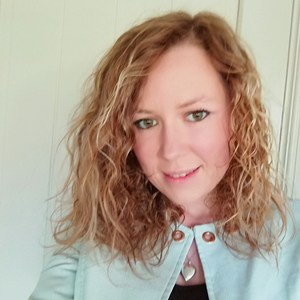 Ongelofelijk maar waar…
Ik stap terug!
Met de rolstoel binnen en stappend naar buiten!
Bedankt shana!