Rob is reeds sinds 2010 actief als hypnotherapeut. Zijn Amerikaanse mentor, Jeffrey Stephens, leidde hem op in de kunst van de directe hypnose. Rob leerde van Jeffrey hoe je in korte powersessies iemands leven voorgoed een positieve wending kan geven. Sinds enkele jaren is Rob ook de officiële trainer voor een aantal gerenommeerde hypnoseprogramma's, waaronder Jeffrey Stephens Protocol (wereldwijd), Sheila Granger Virtuele Maagband (België en Nederland) en Bob Burns The Swan (België en Nederland).
Rob geeft o.a. zelfhypnose, basis & gevorderde cursus hypnose, Jeffrey Stephens Protocol, Virtuele Maagband Training, sporthypnose en de cursus Out of the Blue.
Naast zijn functie als hypnosecoach en hypnotherapeut, is Rob ook zaakvoerder van het HypnoseCentrum Aarschot, Antwerpen en Gent. Rob is een expert in hypnose en hypnotherapie en verzorgt opleidingen en workshops. Vanwege zijn expertise is hij verantwoordelijk voor de inhoud van de website.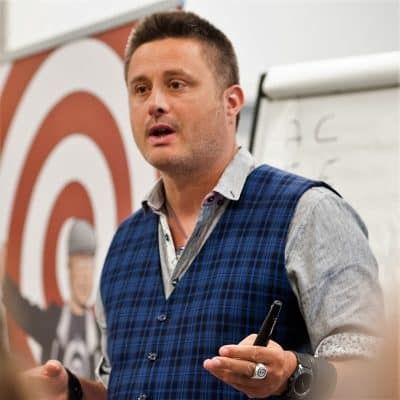 Zaakvoerder
HypnoseCentrum België
Specialisaties
Directe Hypnose, WLM-Model, HypnoStop, HypnoSleep, HypnoSport, FobieStop,
Symbology, Black Room, Virtuele Maagband.
International Register Hypnotherapist
Certified by WLM Hypnosis USA (Jeffrey Stephens)
Certified Direct Hypnotist
Licensed Jeffrey Stephens Protocol Instructor
Licensed Swan Instructor
Licensed Virtual Gastric Trainer
International Hypnosis Trainer
Proud member of the International Order of Master Hypnotists
Member of Professional Hypnotherapists Flanders